WIFE WILL NOT GET NOMINATION
The court has given an important decision regarding payment of insurance money. The court has said that even if a married person does not have a nominee on death, his wife and children are the first to get the insurance amount. The court said that insurance companies should also check the legal heirs of the deceased while paying insurance money. The court has canceled the part of the father of the deceased from the insurance amount. Half of the total sum assured – half of the order has been ordered to give to the mother and wife of the deceased.
The court has ordered the father to give 50% of the total amount (five lakh 78 thousand 8 hundred rupees) to his daughter-in-law Gayatri. At the same time Gayatri also owes five percent of the time between the filing of petitions and payment of money.
Parents were nominees: Patiala House Additional District Judge Tribhuvan Wadha's court has admitted that the victim's wife, who was killed in the accident, is entitled to get 50 percent insurance cover in her LIC policy. In fact, his parents were nominee in the deceased's insurance policy. On the basis of this, LIC refused to pay the insurance amount to the wife and the parents had paid 11 lakh 57 thousand 600 rupees.
The court has said in an important judgment that the first right is for the benefit of a life partner for any kind of legal or death. The court also said that the making of nominee in the insurance policy by the insured does not mean that he has given all the will to the nominee.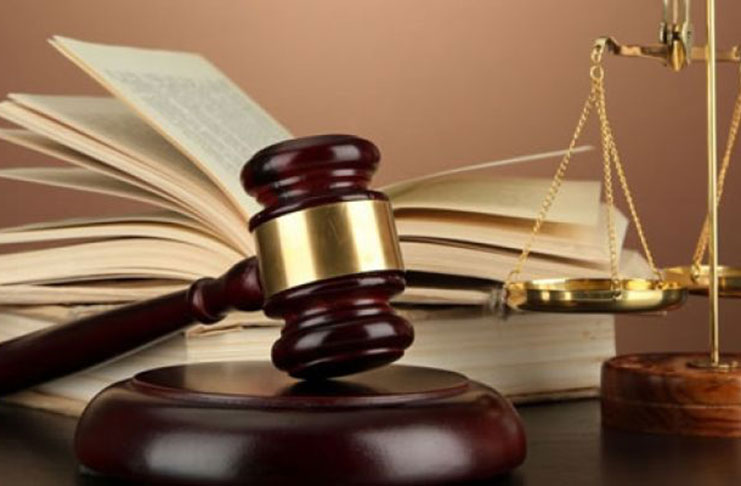 /////////////////////////////////////////////////////////////////////////////
/*******************IN HINDI ( हिन्दी में  )********************/
/////////////////////////////////////////////////////////////////////////////
पत्नी नामित नहीं तब भी बीमे की रकम मिलेगी
बीमा रकम भुगतान को लेकर अदालत ने एक महत्वपूर्ण फ़ैसला सुनाया है | अदालत ने कहा है कि शादीशुदा व्यक्ति की मौत पर नॉमिनी  न होने पर भी पत्नी और बच्चे बीमा रकम पाने के पहले अधिकारी होते है |
कोर्ट ने कहा कि बीमा रकम का भुगतान करते समय बीमा कंपनियो को मृतक के कानूनी उत्तराधिकारी की भी जांच करनी चाहिए | अदालत ने बीमा रकम में से मृतक के पिता के हिस्से को रध कर दिया | कुल बीमा रकम का आधा – आधा हिस्से मृतक की माँ और पत्नी को देने का आदेश दिया है |
अदालत ने पिता को आदेश दिया है कि वह कुल रकम का 50 फीसदी ( पाँच लाख 78 हजार 8 सौ रुपेय ) हिस्सा अपनी बहू गायत्री को दे | साथ ही गायत्री द्वारा याचिका दाखिल करने से लेकर रकम के भुगतान के बीच के समय का पाँच फीसदी साधारण ब्याज भी चुकता करे |
माता – पिता नॉमिनी  थे :  पटियाला हाउस स्तिथ अतिरिक्त जिल न्यायाधिश ट्र्विंकल वाधा   की      अदालत ने   दुर्घटना में मारे गए युवक की पत्नी को उसकी  एलआईसी  पॉलिसी में 50 फीसदी  बीमा  रकम  पाने  का  हकदार माना है | दरअसल ,  मृतक की      बीमा पॉलिसी मे उसके  माता – पिता  नॉमिनी थे | एलआईसी ने  इसी   आधार पर पत्नी को बीमा रकम   देने  से इनकार कर दिया  और माता – पिता  को 11 लाख 57 हजार 600 रूपये का  भुगतान किया था | अदालत ने महत्वपूर्ण  फैसला में कहा  है कि कानूनी तौर पर  अथवा  की मौत पर  किसी  भी तरह के लाभ के लिए पहला हक  जीवनसाथी  का होता है | अदालत ने यह  भी कहा कि बीमित व्यक्ति द्वारा बीमा पॉलिसी   मे  नॉमिनी बनाने  का यह कतई मतलब नहीं होता कि उसने  सारी वसीयत नॉमिनी के नाम का दी है |