SCHOOL PRINCIPAL ARRESTED IN CBSE PAPER LEAK
In the CBSE paper leak case, the Crime Branch of Delhi Police arrested the Principal of the Madarjani School of External Delhi on Wednesday. Three men, including two teachers and one coaching instructor, who have been investigating the case, have already arrested three people.
Principal is charged that he had information about the CBSE board 12 V Economics paper leak case. The accused Principal is being named Praveen Kumar Jha.
The police had disclosed that the coaching center operator, Tauqir, had leaked the promissory note to the students through Whatsapp. Let me tell you that in March this year, the paper of economics of CBSE 10th and mathematics of 12th was leaked. Paper of economics was organized again on 25th April.
Two school teachers were arrested
: The police involved in the investigation of the case arrested two outsiders Rishab and Rohit and coaching instructor Tauqir. The police had disclosed that Tauqir was the third accused in this case. Tauqar asked Rohit and Rishabh to help the students coming to study in their coaching to obtain the 12th CBSE's economics paper. Teacher Rishab Math and Rohit used to read physics.
सीबीएसई पेपर लीक में स्कूल प्रिन्सिपल गिरफ्तार
सीबीएसई पेपर लीक मामले में दिल्ली पुलिस की क्राइम ब्रांच ने बुधवार को बाहरी दिल्ली के मदरखजानी स्कूल के प्रिन्सिपल को गिरफ्तार कर लिया । मामले की जांच कर रही क्राइम ब्रांच स्कूल के दो टीचर व एक कोचिंग संचालक समेत तीन लोगों को पहले ही गिरफ्तार कर चुकी है ।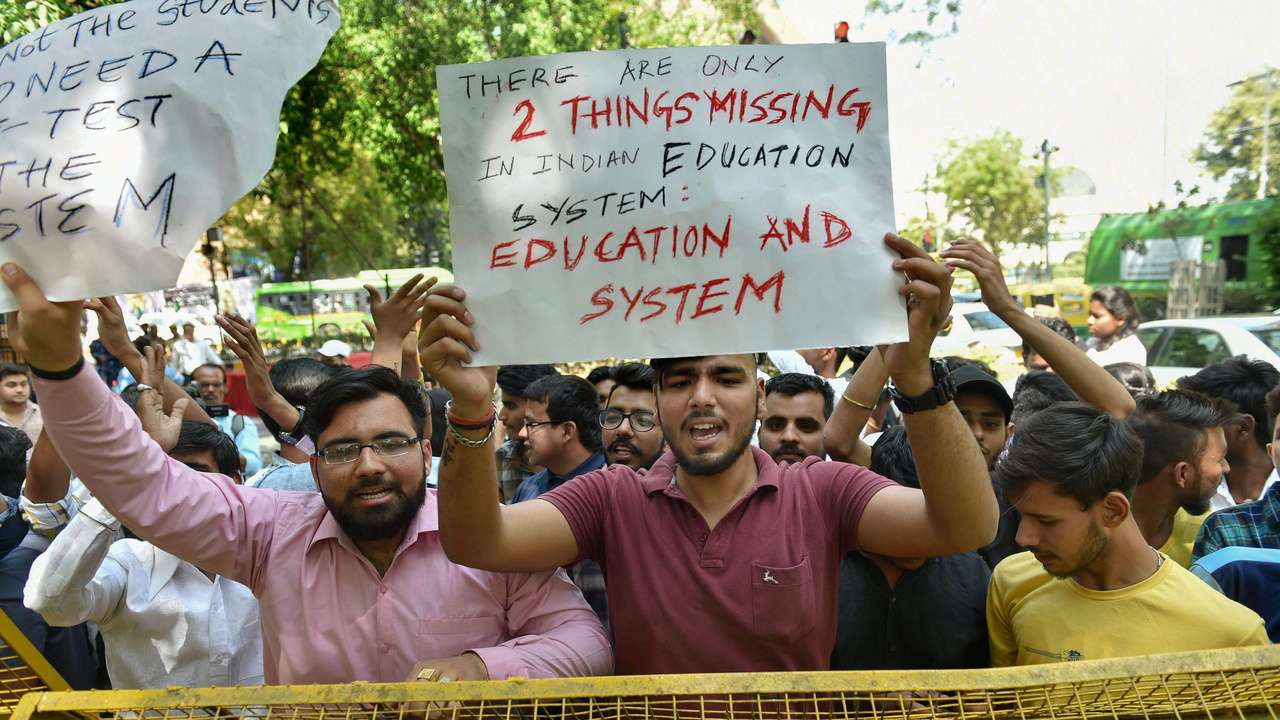 प्रिन्सिपल पर आरोप है की सीबीएसई बोर्ड 12वी के अर्थशास्त्र पेपर लीक मामले की जानकारी उसे थी । आरोपी प्रिन्सिपल का नाम प्रवीण कुमार झ बताया जा रहा है ।
पुलिस ने उस वक्त यह खुलासा किया था की कोचिंग सेंटर संचालक तौकीर ने लीक प्राशनपत्र को व्हाट्सऐप के माध्यम से छात्रों के बीच पहुंचाया गया था ।  आपको बता दे इस वर्ष मार्च में सीबीएसई 10वी का गणित और 12वी का अर्थशास्त्र का पेपर लीक हो गया था ।  अर्थशास्त्र का पेपर 25 अप्रैल को दोबारा से आयोजित कराया गया ।
स्कूल के दो टीचर गिरफ्तार हुए थे 
: मामले की जांच में जुटी पुलिस ने बाहरी के दो टीचर ऋषभ व रोहित और कोचिंग संचालक तौकीर को गिरफ्तार किया था । पुलिस ने उस वक्त यह खुलासा किया था की तौकीर इस मामले में दूसरा आरोपी है । तौकर ने रोहित और ऋषभ से अपने कोचिंग में पढ़ने के लिए आने वाले छात्रों की मदद करने के लिए 12वी सीबीएसई का अर्थशास्त्र का पेपर हासिल करने के लिए कहा था । टीचर ऋषभ गणित और रोहित भौतिक विज्ञान पढ़ता था ।